Glorious Mysery of the Passion
Passion for Baroque

Christina Pluhar — theorbo & art direction
Céline Scheen — sopran
Vincenzo Capezzuto — alt
vocal quartet "Barbara Furtuna":
Jean Pierre Marchetti
André Dominici
Jean Philippe Guissani
Maxime Merlandi
Doron Sherwin — cornett
Veronika Skuplik — baroque violin
Eero Palviainen — theorbo, baroque guitar
Sergey Saprychev — percussion instruments
Boris Schmidt — double bass
Francesco Turrisi — harpsichord, positive organ
Haru Kitamika — harpsichord, positive organ
"Via crucis" Programme
"Maria le sette spade" — traditional Corsican melody
Barbara Furtuna
"L'Annonciation" — H. F. I. Biber
instrumental
"Ninna nanna alla Romanesca" — traditional Italian melody
Céline Scheen, Vincenzo Capezzuto
"Hor ch'e tempo di dormire" — Tarquinio Merula
Céline Scheen
"Maria" — traditional melody /Merlandi /Guissani
Barbara Furtuna
"Stu criatu" — traditional Italian melody /Gragnaniello/ Christina Pluhar
Vincenzo Capezzuto
"Queste pungente spine" — Benedetto Ferrari
Céline Scheen
"Suda sangue" — traditional Corsican melody
Barbara Furtuna
"O gloriosa domina" — Ignazio Donati
Céline Scheen
"Stabat mater" — traditional Corsican melody
Barbara Furtuna
"La Vinciolina" — Pandolfo Mealli
instrumental
"Stabat Mater" — Giovanni Felipe Sances
Céline Scheen
"Lamentu di Ghjesu" — R.Mambrini /T. Casalonga /N.Acquaviva
Barbara Furtuna
"Ciaccona" — Maurizio Cazzati
instrumental
"Laudate Dominum" — Claudio Monteverdi
Céline Scheen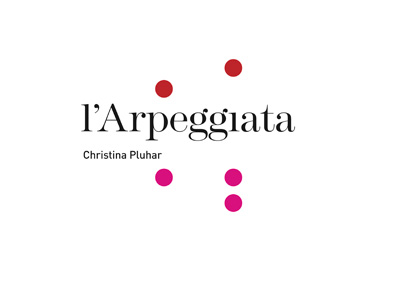 A vocal and instrumental group established in 2000 and specializing in combining compositions from the 17th century with some elements of contemporary pop and jazz music. The ensemble includes artists from different musical environments and from different countries, they Focus on spectacular projects prepared by the founder of the group, Christina Pluhar (Austria) and are based on her musical research, inexhaustible curiosity and extraordinary talent.
The aim of the artists who form L'Arpeggiata is to study music that is little known, from the repertoire of the Roman, Naples and Spanish composers of the early Baroque times. The principal rule here is improvisation and searching for pure tradition, but also staging musical performances that allow combining the sounds of musical instruments and singing with other disciplines associated with Baroque, e.g. dance or the theatre. The unique atmosphere is provided by chordophones (plucked instruments).
L'Arpeggiata concerts are true shows, original and full of musical surprises, bringing back the primordial meaning of the word baroque — a pearl of irregular shape, an unusual detail.
Christina Pluhar, founder and artistic director of the L'Arpeggiata, discoverd - after classical guitar studies at the University of her hometown Graz - her deep affinity for Renaissance and Baroque music. She devoted herself to the studies of the lute, theorbo, baroque guitar and baroque harp at the Royal Conservatory in The Hague (Netherlands) with Toyohiko Satoh and at the Schola Cantorum Basiliensis (Switzerland) with Hopkinson Smith and at the Schuola Civica di Milano (Italy) with Mara Galassi, followed by master classes with Paul O'Dettes, Andrew Lawrence King and Jesper Christensen. In 1992, she obtained her diploma for Early Music as well as a first prize at the International Music Competition of Malmö with the ensemble La Fenice.
Her repertoire includes music of the Renaissance and Baroque for lute, baroque guitar, archlute, theorbo and baroque harp, where she excelled as soloist.
In 1992 studies she moved to Paris, where she performed as a soloist and continuo player in with ensembles including La Fenice (Jean Tubéry), Hesperion XXI (Jordi Savall), Il Giardino Armonico, Concerto Soave (Maria-Cristina Kiehr) Accordone (Marco Beasley) Elyma (Gabriel Garrido), Les Musiciens du Louvre (Marc Minkowski), Ricercar Consort (Philippe Pierlot), La Grande Ecurie and the King's Chamber (Jean-Claude Malgoire), Cantus Cölln (Konrad Junghänel) amongst others. As a continuo player, she is sought by orchestras under the direction of René Jacobs, Ivor Bolton, Alessandro di Marchi, Marc Minkowski, Gabriel Garrido. From 2001 to 2005 she was assistant of the conductor Ivor Bolton at the Munich opera. As a guest conductor, she was invited to conduct the Australian Brandenburg Orchestra (Sydney), the European Baroque Orchestra (EUBO) and the Orchestra Divino Sospiro (Portugal).
From 1993, she conducted master classes at Graz University, and from 1999 has served as professor of Baroque harp at the Royal Conservatory in The Hague.